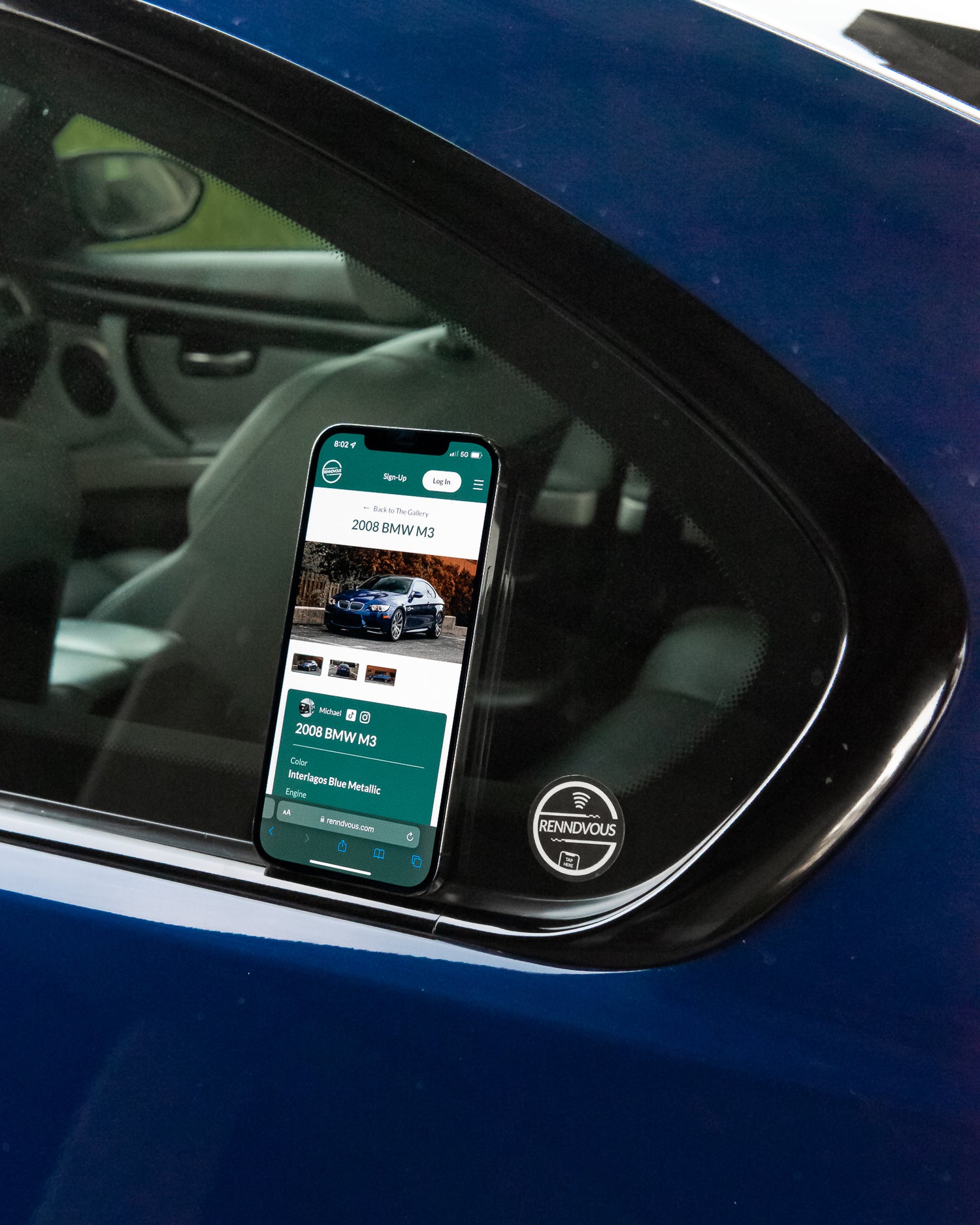 RENNtap?
The Simple Solution
Simply hold your smartphone near RENNtap to learn about the build.
Unlike other products, we provide a custom platform designed to showcase your vehicle, your mods, and your social media handles!
Buy Now
How to use RENNtap
Step 1: Recieve RENNtap

RENNtap ships programmed to your vehicle, ready to use

Step 2: Add RENNtap

Peel backing off RENNtap and add to your build, recommended on glass

Step 3: Tap & Learn

Hold your smartphone near RENNtap

- Read the Story

- Browse the Specs

- Follow the Social Media
RENNtap Equipped Vehicles
Frequently Asked Questions
Where should I apply RENNtap?

Anywhere! RENNtap will work on any surface, though we encourage glass or unpainted surfaces. Some ideas of placement include..

- Windshield (near VIN)

- Mirror (unpainted)

- Rear-quarter window

- Window

- Wing

Can I update my vehicle after purchasing RENNtap?

Yes

We know modified cars are constantly being adjusted, so you can add, remove, or change as much information about your vehicle as you'd like! The only revisions you CANNOT make are Make & Model, as they are linked to VIN# and are not changeable.

Is RENNtap removable?

Yes

The adhesive is strong, however removal is easy, just peel off.

Can I order a 2-pack for 2 different cars?

No

We ship each order linked to a vehicle. If you would like orders for two different vehicles, you must order two separate products.
Questions? We have answers! Send us a message!